BOA's Crew
The guides are the best! At least that is what our guests tell us in all sincerity. We have a great team of guides mostly from all over Mexico (aside from our Canadian token) as well of course as our local experts. They are all bilingual and have an extensive knowledge of Baja and its extraordinary natural history. Besides taking an enthusiastic delight in sharing their knowledge, they are genuinely wonderful, caring and intelligent people to share your vacation with.
The BOA super pangas (motor boats) are masterly skippered by local fishermen, Edgar, Yasir y Sergio. They are the back-bone to the BOA team. Always cheerful and their amazing boat handling skills give evidence to a lifetime on the sea. On our fully catered trips you will be delighted with fine dining as they turnout incredible feasts each day often catching and serving up 'gifts from the sea'. Many guests wish to return just for the food and seek out our secret recipes!
Meanwhile, in the office you will find our bi-lingual staff Llendi and Stephanie ready to answer your emails or telephone inquiries, to take care of your hotel reservations and to ensure each and every trip is prepared right down to the finest detail.
---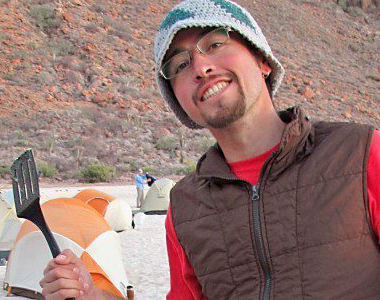 Francisco Yuen
Guide
---
Chino is one of our local guides, born and raised in La Paz and has been guiding with BOA since 2005. He has a deep passion for the ancient history of the peninsular and takes great pleasure in sharing his in-depth knowledge of his forefathers - the early human settlers to this region of Mexico. Likewise Chino loves to talk about the geology, flora and fauna and the current local culture in Baja California Sur. He is certified with 3 stars by the BCU and WFR by WMI of NOLS. Besides guiding, Chino has been actively involved in organizing several public, artistic, cultural and social events. All this aside from his "other" job as a graphic designer in science, tourism, environment and conservation. One of his great contributions to social awareness was through the production of a documentary about Baja California Sur. Chino won an award through the Youth Institute of Baja California Sur with the highest public recognition that the State provides to young Mexicans: "The State Youth Award" for his community work.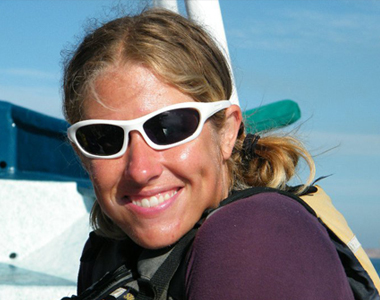 Leah Blok
Guide
---
Leah is our token Canadian guide, born and raised in Vancouver, British Columbia. After years of instructing on the mountains, she has taken a liking to Baja's warm winters. Leah has a diploma in Outdoor Recreation Management from Capilano College in BC and has been kayaking since 1996. She loves being outside in any kind of weather and is a keen kayaker and rock climber. She has a profound interest in marine life and is especially interested in the Humpbacks and Orcas. Leah has been guiding in Baja since finishing her practicum with BOA over 11 years ago.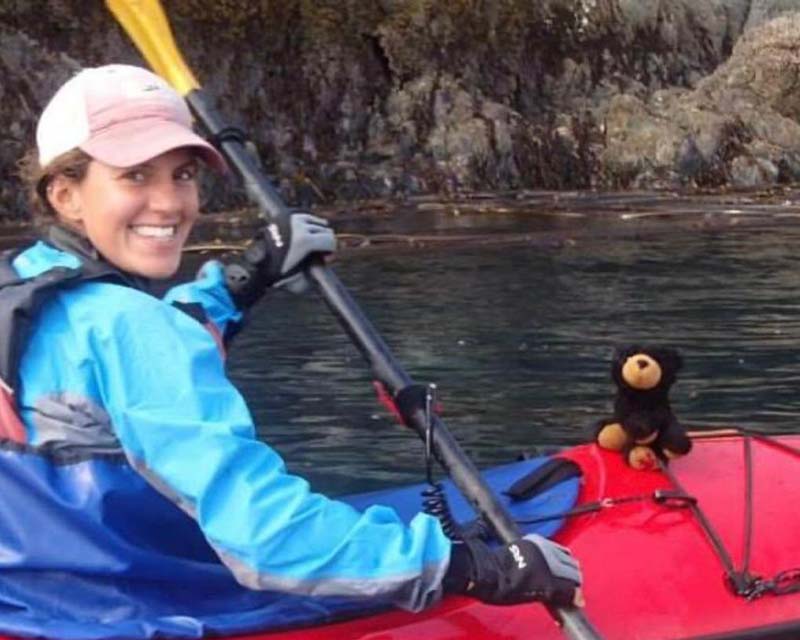 Mónica Sánchez
Guide
---
Monica draws her 9 years of sea-kayak expedition guiding from both the Sea of Cortes and the islands of British Columbia. Her passion lies in the amazing under-water world and in particular the whales and dolphins of Baja. With such desire to spend as much time with marine life it comes as no suprise perhaps, that Monica has undertaken 3 apnea courses and is comfortable taking a closer look down-under at depths of 35m+ - of course without diving tanks! She delights in sharing her passion for Baja and the natural outdoors and is another one of our wonderful local ambassadors.
Mario del Angel
Guide
---
Mario grew up in Mexico City but at every opportunity he escaped the concrete jungle to bike and climb in the surrounding mountains. When he finally moved to La Paz in the summer of 2006 he quickly became an invaluable member of the BOA team. His first years were spent in logistical support but it was inevitable that someone possessing so much passion for the outdoors, would sooner or later earn him a place in the 'field'.
Mario is as comfortable under the water as on it and delights in helping new comers discover the pleasures of snorkeling in the famous under water world of the Sea of Cortez. You will find that his genuine enthusiasm to assist others creates a reassuring feeling that you are undoubtedly in the best possible hands.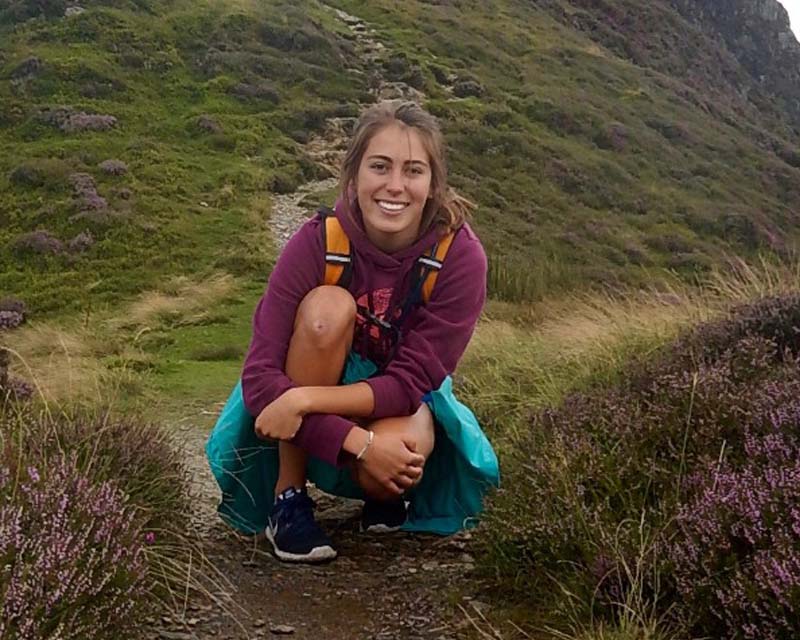 Llendi Gillam
Office
---
Our newest and youngest team member - you will be greeted by Llendi in the BOA office. Having just graduated from a Guadalajara University she is now in charge of all reservations and handling the 'behind' the scenes to make sure each trip and every guest has their dietary requirements considered and hotel nights booked! Llendi also 'grew up on the water' in La Paz and her passion when not in the office will find her running in the local hills, paddle-boarding or sea-kayaking.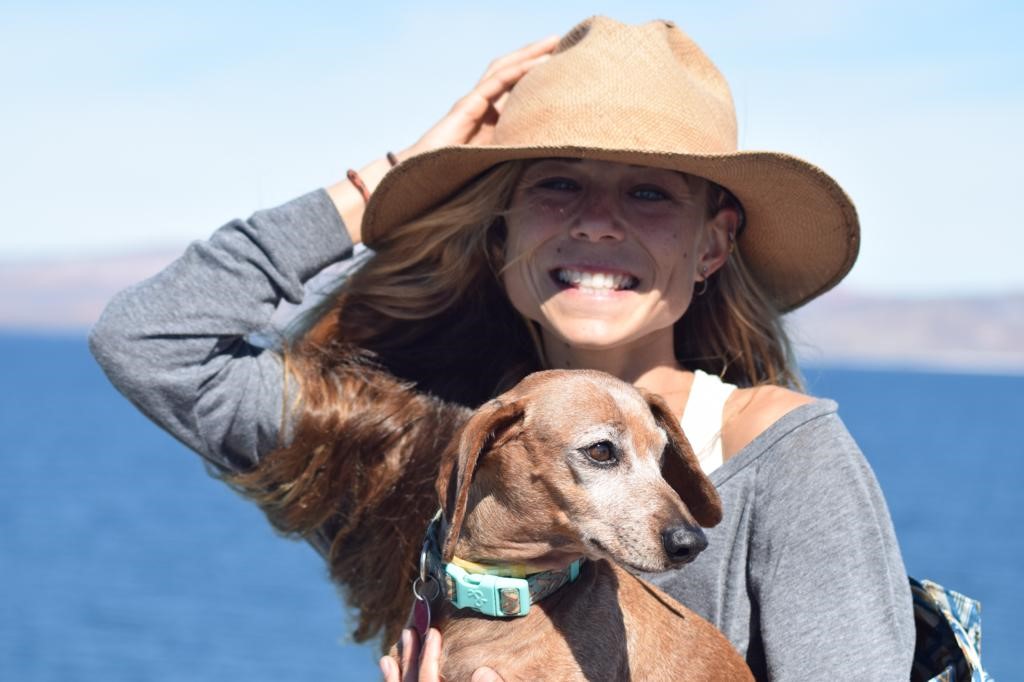 Claire Dresselhaus
Guide
---
A true Paceña, or La Paz native, Claire feels intimately connected to the Sea of Cortez. Whether it is SCUBA diving, kayaking, or hiking along the coast, she finds immense joy exploring the endless beauty her home has to offer. That being said, her wanderlust, adventurous spirit has kept her on the move the last few years. From building trails in Colorado's Rocky Mountains, to leading Spanish immersion trips in the Galapagos, to running a PADI Divemaster program on a liveaboard in the Bahamas, Claire is driven by her energy and curiosity to explore the natural world. Now back in Baja, she finds her appreciation for this rugged peninsula continues to grow with time and experience and she is thrilled for the opportunity to share this love and excitement with others.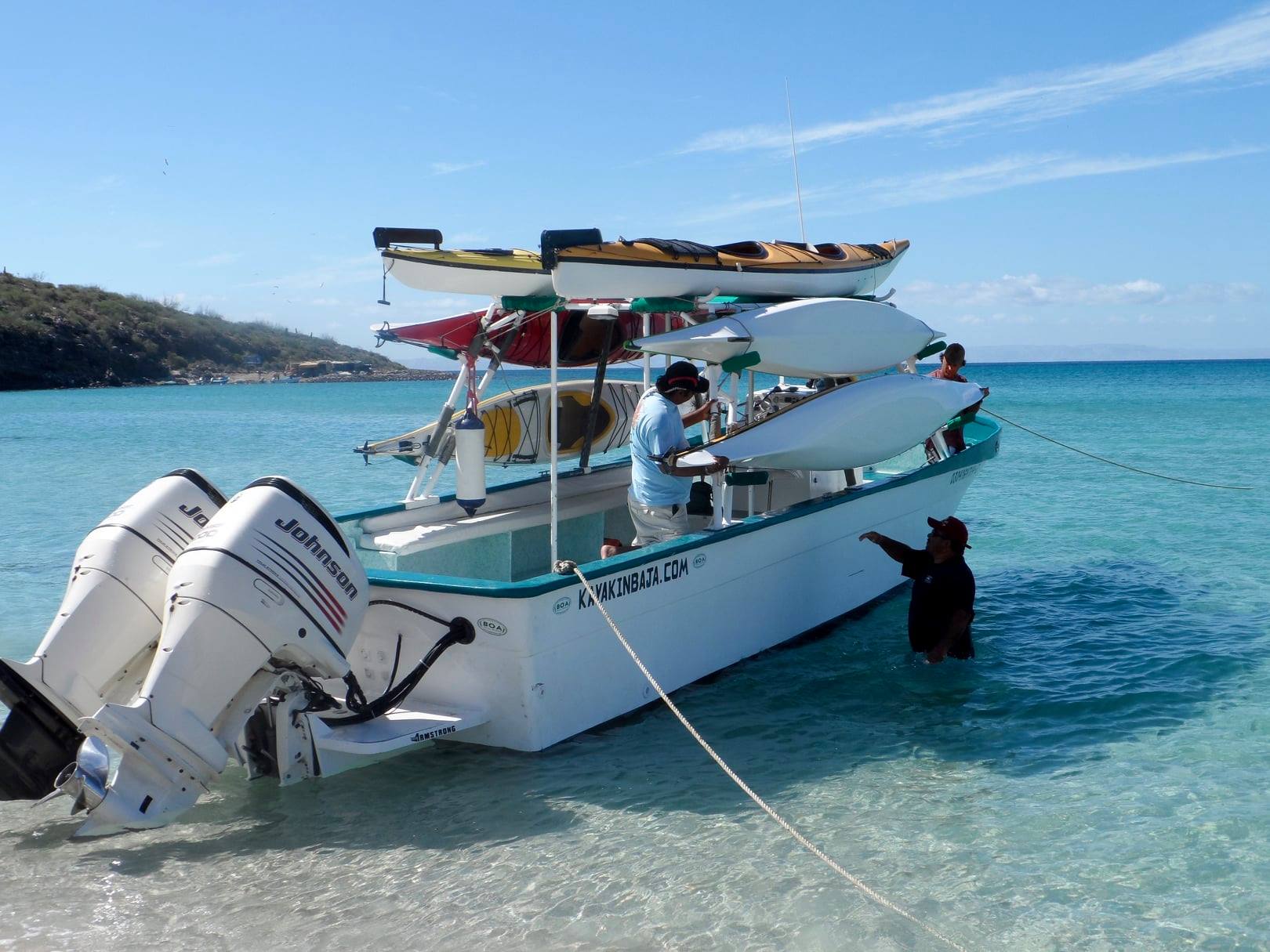 Edgar Saldivar
Cook
---
Edgar has spent several years with BOA as our main chef (and licensed boat captain) turning out fantastic camp meals to literally thousands of BOA guests. He has a great sense of humor shrugging off the challenge of producing wonderful cuisine under sometimes challenging conditions. You'll be glad that you chose a "fully catered" trip to enjoy Edgar's delicious creations while you endulge in the ease of joining a motorboat supported trip.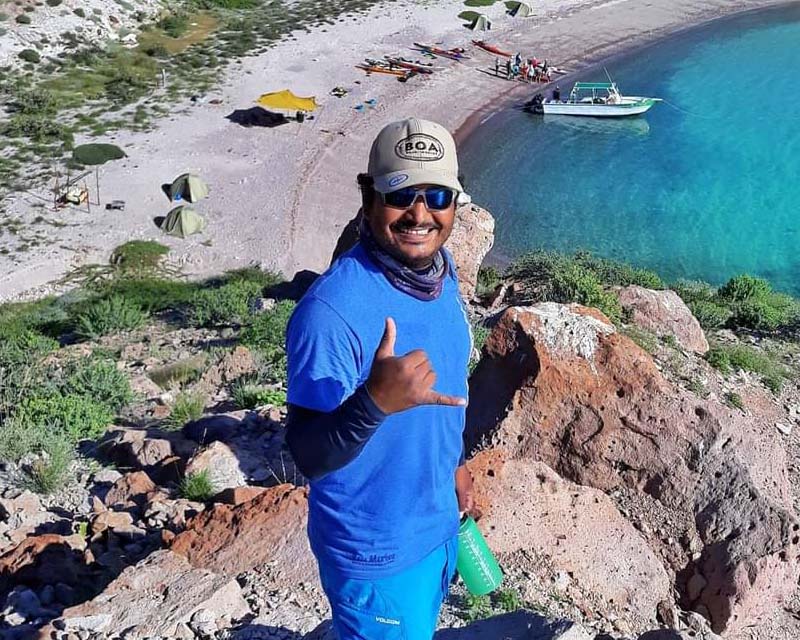 Sergio Romero
Boat capitain
---
Sergio is one of our truly great boat captains. He is always ready to help with a smile and is totally in his element whether skippering one of our motor boats or diving for seafood to provide fresh ingredients to your dinner table!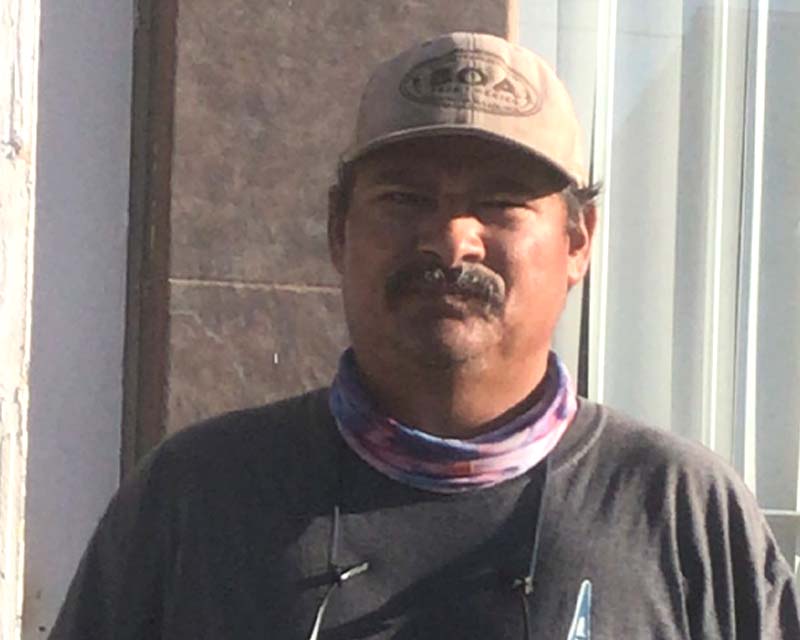 Yassir Negrete
Boat Capitain
---
Yasir is our most senior boat skipper and is the envy of all our competitors. Diligent, highly skilled and an absolotely solid captain that never misses a beat. He also has a wry sense of humour and is a great person to practice your Spanish with!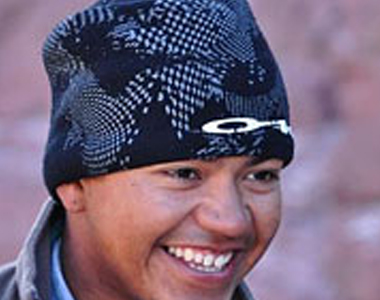 Tulio Lot
Guide
---
Tulio Lot is one of BOA's invaluable biologists and he has developed an 'encyclopedia of knowledge' relating to the ornithology in Baja California Sur. His passion for observing sea birds at close quarters, led him to spend two months on a remote island off mainland Mexico where quite literally his only companions were the sea birds. Tulio's dedication to kayaking and adventure has taken him off to British Columbia, Canada and the Pembrokeshire Coast National Park in Britain. One of his future plans is to paddle the entire Baja Coast in the Sea of Cortez.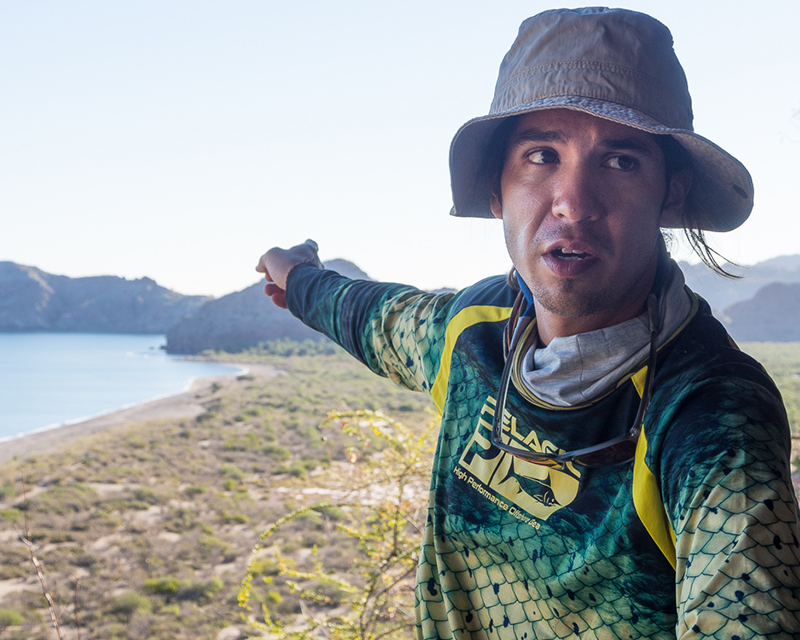 Antonio López
Guide
---
Antonio grew up on the shores of the Sea of Cortez in the fishing port of Guaymas, Sonora. He comes from a family of fishermen and inherited a great passion for the ocean and nature. He began sea-kayaking in 2009 and after years of exploring the coastal waters of the Gulf of California, he moved to La Paz where he graduated from university with a degree in Marine Biology. His interest for coastal and desert ecosystem has only grown with time and he takes great pleasure sharing his knowledge of the natural history in Baja.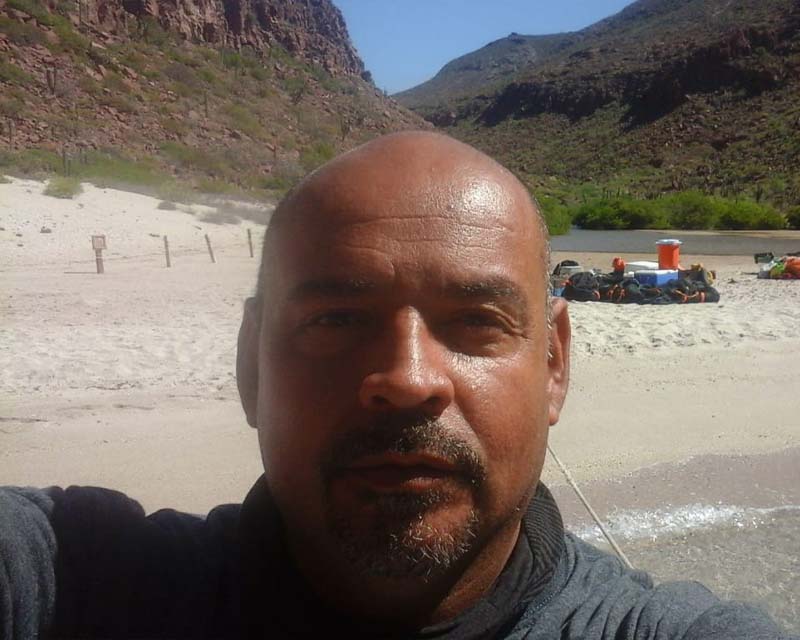 Cesar Gómez
Workshop
---
Another solid support in the maintenance and upkeep of our fleet of kayaks and all the expedition gear. Cesar is also our official federally licensed taxi driver and boat captain so you will likely see him at the start or finish of your trip with BOA.